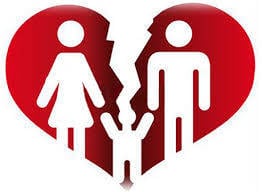 Sometimes things do not go as planned. Parents typically celebrate after a child is born.  Unfortunately, many relationships end, and if parents cannot agree on custody or parenting time of a child, the Michigan divorce or custody court will decide how custody is awarded and parenting time is spent.  When a court makes the wrong decision a custody appeal can correct the error. 
Do I have to take a custody appeal or can I just file for custody again?
If you lost a custody case, you cannot just file a new case the next day.  (See:  Vodvarka)  Child custody and parenting time in Michigan are modifiable when there is a material change in circumstances.  So if you just lost a custody trial you cannot just refile a case unless circumstances have materially changed. Therefore, a custody appeal may be appropriate. 
The two types of Michigan custody appeals
There are two types of custody appeals in Michigan and the type of custody appeal depends on who made the custody determination.  
The first type of custody appeal is a custody appeal from the Friend of the Court.  If the custody determination was made by the Friend of the Court, you have a right to have the trial court decide the custody case on the merits before you go to the Michigan Court of Appeals. This type of custody appeal is called a de novo hearing (new hearing).  After all, only a trial court is empowered to make a custody or parenting time determination in Michigan. The Michigan Friend of the Court and make custody or parenting time recommendations.  The trial court makes a final custody or parenting time order.
The second type of custody appeal is an appeal of a trial court order.  This custody appeal is a true appeal and is decided by the Michigan Court of Appeals.  At the Michigan Court of Appeals, a panel of three judges will review the case on the merits, examine the application of the law and if the trial court really made the wrong decision, chances are, the Michigan Court of Appeals will fix it.
Michigan Court of Appeals – The child custody appeal law.
It is important to understand that the Michigan Court of Appeals will review a trial court's child custody order with deference given to the trial court who heard the case.  In fact, the Michigan Court of Appeals will not overturn a trial court's custody determination unless the trial court committed an abuse of discretion.  In order to have an abuse of discretion, the result must be:
"so palpably grossly violative of fact and logic that it evidences not the exercise of will but perversity of will, not the exercise of judgment but defiance thereof, not the exercise of reason but rather of passion or bias." – Fletcher v. Fletcher 447 Mich, 871 (1994) citing Spalding v. Spalding 355 Mich. j382 (1959).
In simple terms a custody appeal from a trial court's order is not an easy road, but neither is parenthood and sometimes you have to do the right thing, even if it is not easy.  So, if a trial court makes the wrong decision, a custody appeal can fix the error.  Never lose hope.
Time is of the essence for a custody appeal.
The time to take a custody appeal in Michigan is limited. You have only 21 days from the trial court's final custody order to guarantee your right to custody appeal.  If more than 21 days has lapsed, you can still file a custody appeal however, the Michigan Court of Appeals may decline to hear the case.  
We provide more information on Michigan divorce law than anyone.
Change is rarely easy, sometimes complicated and often emotional.   Let a Michigan divorce attorney experienced in family law help you.  We utilize a team approach to focus on solutions by applying Michigan law properly.  We specialize in helping you focus on your goals, protect your property interests, manage your custody and support interest, and keep you happy in life's most difficult circumstances.
Our commitment is to solve problems at an affordable cost. We love to settle cases, but are not afraid to fight.
We want to help you manage your situation. Let our exceptional legal team help you . . .custody appeal
REQUEST A FREE CONSULTATION,DISCOVER MORE
Daniel Local: +1 (248) 399-3300 – toll free:   (877-YOUR FIRM)
After hours emergency?:  +1 (707) 968-7347
Or email me at:   Daniel@Findlinglaw.com
By:  Daniel Findling