Michigan Divorce Education Series
Moving with children:  This video Webinar is a comprehensive explanation of Michigan law and strategy covering changing domicile (moving with your minor children).  Key learning's and strategies are discussed.  I am hopeful you find it both empowering and educational.  (run time – approx.  6 minutes)
GET ANSWERS NOW! REQUEST A FREE CONSULTATION
Michigan divorce law does not prohibit a parent from travelling with your children.  You can even travel outside of the United States, provided the Country you are visiting has a treaty with the United States (most do under the Hague convention).
While a vacation away from home with your kids is generally a non-event, Michigan law specifically prohibits moving with your children outside of the State of Michigan.  In fact, moving more than 100 radial miles from your current residence is prohibited without permission from the other parent and the court.  (100 mile rule)
If approval from the other parent is not possible, a court will schedule a hearing on the issue.
Michigan has a statute on changing a child's legal residence, which is also called a domicile.  The statute is MCL 722.31 and is provided below:
In order to change the domicile of a child, weather within the State or not, a parent must file a motion with the Court.  The Court will review the request at a hearing taking into account the following factors:
Whether the legal residence change has the capacity to improve the quality of life for both the child and the relocating parent.

 The degree to which each parent has complied with, and utilized his or her time under, a court order governing parenting time with the child, and whether the parent's plan to change the child's legal residence is inspired by that parent's desire to defeat or frustrate the parenting time schedule.

The degree to which the court is satisfied that, if the court permits the legal residence changes, it is possible to order a modification of the parenting time schedule and other arrangements governing the child's schedule in a manner that can provide an adequate basis for preserving and fostering the parental relationship between the child and each parent; and whether each parent is likely to comply with the modification.

The extent to which the parent opposing the legal residence change is motivated by a desire to secure a financial advantage with respect to a support violation.

Domestic violence, regardless of whether the violence was directed against or witnessed by the child.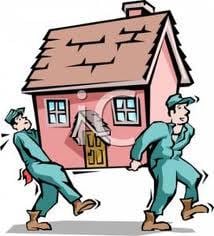 Preparation for a change in legal residence is paramount for success.  Issues involving choice of school, employment options and modified parenting time complicate change of legal residence (domicile) hearings.   We are ready to help you.   Findling Law has extensive experience in domicile proceedings.  We are a leading Michigan divorce law firm, dedicated to fulfilling client's goals by solving complex problems.   If you have any questions, we want to be here for you.
We are here to help you navigate this journey by focusing on your goals.  If you have any questions concerning any aspect of the law, let me know. My direct line is 248-399-3300 or toll free: 877-968-7347.
We are ready to help.  REQUEST A FREE CONSULTATION 
"We practice law to help people navigate change in their life without compromising principles."  – Daniel Findling
→PLANNING→DIVORCE PROCESS→→ALIMONY→PROPERTY→LEGAL SEPARATION
→MODIFICATION→CHILD SUPPORT→PARENTING TIME→BEST INTEREST
"Let our exceptional and award winning Michigan divorce attorneys and legal team help you achieve your goals and manage your situation."
We provide more information on Michigan divorce and family law than any other law firm, along with the statutes and case law to back up what we say and we mean more than just the basics.  We encourage you to ask a question from our specialized Michigan divorce and family law attorneys, support staff and paralegals.  We practice Michigan divorce and family law exclusively and are ready to help.  We would love to hear from you by phone, email or in person. Let it be our privilege.
, VIDEOS
By:  Daniel Findling
The Divorce Guy, Michigan Divorce Attorneys and Specialists
877-YOUR FIRM