The disruption caused by COVID-19 is extraordinary. The stock market has crashed, unemployment skyrocketed and the legal system has ground to a near halt. Hearings are being adjourned while court's try to determine how to conduct a hearing while social distancing. Some creative judges have begun conducting hearing via Zoom video chat. Which begs the question; are Zoom hearings legal?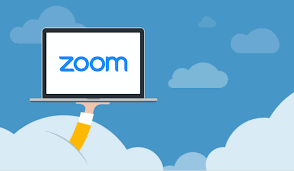 The issue never crossed my mind until yesterday when a colleague asked my opinion on how the court system is operating in Oakland, Wayne and Macomb Counties. My response was simple, things have come to a halt. Cases are being adjourned while everyone figures out what to do. However, a few creative judges began conducting hearings on Zoom, a video chat service.
At first impression I was excited about the prospect of using Zoom to conduct hearings as doing so would serve two goals. First, provide "social distancing" and second restore order to the court. However, when I informed my colleague that I had an upcoming Zoom hearing in Oakland County she asked how it went and if the public was invited?
I scratched my head thinking about the question of public access and if Zoom hearings legal? Is a public court hearing required under Michigan law? Although the night was late, I began to research the issue.
The Sixth Amendment of the United States Constitution expressly grants an accused a right to a public trial without delay along with other protections. Similarly, the First Amendment of the Constitution maintains a right to public access. The U.S. Supreme Court reaffirmed this notion in the case of Press-Enterprise Co. v. Superior Court holding that the First Amendment right to public access applies to criminal hearings. In my limited late night research, I did not find a U.S. Supreme Court decision which extends the public access requirement to a civil proceeding. Which begs the question, are Zoom hearings in a civil hearing legal?
My head was beginning to ache when I came across a Michigan Statute which appears to provide the answer. Specifically, M.C.L.A. 600.1420 provides: "The sittings of every court within this state shall be public. . ." The statute provides exceptions to exclude witnesses who are not testifying, to exclude minors in actions involving scandal or immorality, or cases involving national security.
Although, the Michigan Supreme Court's Administrative Order No. 2020-2 (1)(B)(3) provides for all trials to be conducted remotely "using two-way interactive video technology or other remote participation tools . . ." there is nothing in the Order that excuses the public hearing requirement of M.C.L.A. 600.1420.
Therefore, I conclude that Zoom hearings are not permitted under existing Michigan law unless the public is provided access. How this can be implemented remains to be seen.
About Findling Law
I have been exclusively practicing divorce and family law in Michigan for over two decades. The Oakland County Divorce attorneys at Findling Law practice statewide. We share the core value of practicing law to help people navigate change in their lives, without compromising principles. We specialize in high socio-economic, high-profile and high-conflict cases, while also working with clients of all backgrounds. We recognize that the most important aspect of the practice of law is the application of the law to your specific circumstances.That is why we provide more free information on divorce and family law than any other Michigan law firm. We want to help you manage your situation. Allow our exceptional legal team to help you navigate the change in your life, without compromising principles.
By: Daniel Findling
Phone:+1 (248) 399-3300
After hours emergency?+1 (707) 968-7347
Email:Daniel@Findlinglaw.com
Related Articles
Can you file for divorce in Michigan?