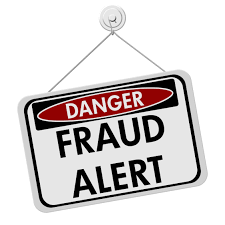 Imagine entering into a divorce settlement only to find out later that your spouse committed divorce fraud.  Divorce fraud occurs when someone uses deception to alter a result for financial or personal gain. 
GET ANSWERS NOW! REQUEST A FREE CONSULTATION
The most common divorce fraud involves the value of something, typically a business, real estate or investment.  Divorce fraud occurs when one party purposefully represents a lower value for the asset.  As a result, less money is paid to the spouse.  Divorce fraud also occurs in custody and support cases.
There is no independent action for divorce fraud.
The Michigan Court of Appeals decided in the case of Nederlander v. Nederlander that there is no recognized cause of action for damages arising from divorce fraud.  However . . . 
Michigan law does provide remedies to fix divorce fraud, however, time is limited.
In most Michigan divorce cases, you are required to fix the fraud in the divorce court.
Divorce fraud and the Michigan Court Rules.
If you suspect your spouse has committed divorce fraud the Michigan Court Rule 2.612(C) allows a party to seek relief from divorce fraud within one year after the Judgment of Divorce is entered.
Foreman rule.
The Michigan Court of Appeals case of Foreman v. Foreman carved our a limited exception to the one year time period to seek relief from divorce fraud.  In the Foreman case, the parties entered into a divorce settlement contract which was incorporated but not merged into the Judgment of Divorce.  The Court of Appeals decided that under this unique set of circumstances, contract rules apply and you can seek relief from divorce fraud within 6 years after the settlement agreement is signed by suing in contract.
Legal malpractice. 
The standard of care in a divorce case requires Michigan divorce lawyers to obtain appraisals and independent valuations of the assets and liabilities of the marital estate.   This process is called discovery.  Sometimes lawyers do a bad job and fail to advise their clients about discovery.  Failing to advise a client or otherwise conduct discovery often paves the way for a spouse to commit divorce fraud.  
As a general rule, a legal malpractice action must be brought within 2 years of the alleged malpractice. (or within six months of the discovery of the legal malpractice provided the malpractice occurred less than 6 years ago). 
Protecting against divorce fraud.
While it may not be possible to protect against every type of divorce fraud, the right attorney can make a difference in helping make a settlement fair.  Never waive discovery unless you are certain that all of the assets and liabilities have been accurately disclosed.  Trust but verify.
We provide more information on Michigan divorce and Michigan Custody law than anyone.
Change is rarely easy, sometimes complicated and often emotional.   Let a Michigan divorce attorney experienced in family law help you.
We utilize a team approach to focus on solutions by applying Michigan law properly.  We specialize in helping you focus on your goals, protect your property interests, manage your custody and support interest, and keep you happy in life's most difficult circumstances.
Our commitment is to solve problems at an affordable cost. We love to settle cases, but are not afraid to fight.
About Findling Law
I have been exclusively practicing divorce and family law in Michigan for over two decades.  The attorneys at Findling Law all share the core value of practicing law to help people navigate change in their lives, without compromising principles.  We specialize in high socio-economic, high-profile and high-conflict cases, while also working with clients of all backgrounds. We recognize that the most important aspect of the practice of law is the application of the law to your specific circumstances.
That is why we provide more free information on divorce and family law than any other Michigan law firm. We want to help you manage your situation. Allow our exceptional legal team to help you navigate the change in your life, without compromising principles.
We want to help you manage your situation. Let our exceptional legal team help you . . .
Local: +1 (248) 399-3300 – toll free:   (877-YOUR FIRM)
After hours emergency?:  +1 (707) 968-7347
Or email me at:   Daniel@Findlinglaw.com
By:  Daniel Findling