The Michigan Child Support Formula Manual an the Michigan Child Support Formula Supplement were updated. The new guidelines are effective January 1, 2021.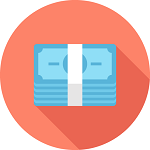 The 2021 Michigan Child Support Formula Manual provides the formula utilized by Michigan Court's to determine a child support obligation. With very limited exceptions Michigan Court's may not deviate from the formula. The State of Michigan provides a child support calculator app to help you calculate child support. In addition, the MiChildSupport application provides information on applying for child support with State assistance.
Determining income for child support purposes can be complicated. For example, can a court impute overtime income in calculating child support?
What about modifying child support? Did you know there is a threshold of proper cause or change of circumstances?
It is important to note there are many changes to the Michigan Child Support Formula which went into effect in January 2021. The changes to the 2021 child support manual and supplement are summarized below:
2021 Changes to the Michigan Child Support Formula Manual
Findling Law is a full service law firm that can help you manage your Michigan divorce, custody, support and family law matter. Let it be our privilege.
About Findling Law

Phone:+1 (248) 399-3300
After hours emergency?+1 (707) 968-7347
Email:Daniel@Findlinglaw.com
I have been exclusively practicing divorce and family law in Michigan for over two decades. The attorneys at Findling Law all share the core value of practicing law to help people navigate change in their lives, without compromising principles. We specialize in high socio-economic, high-profile and high-conflict cases, while also working with clients of all backgrounds. We recognize that the most important aspect of the practice of law is the application of the law to your specific circumstances.That is why we provide more free information on divorce and family law than any other Michigan law firm. We want to help you manage your situation. Allow our exceptional legal team to help you navigate the change in your life, without compromising principles.
By: Daniel Findling
Related Articles.