It is that time of year again, a time for resolutions. As I sit here and write this article, I am myself thinking about my personal new years resolution(s). Eat healthier, exercise more frequently, be a better husband, father, person. . .
In business we make resolutions as well. There is a sign next to our legal assistants which is signed by the attorneys at Findling Law. Our core values. A daily reminder of who we are? What we believe? and How we practice law?
Three words encompass our core values. Compassion, Creative and Prepared.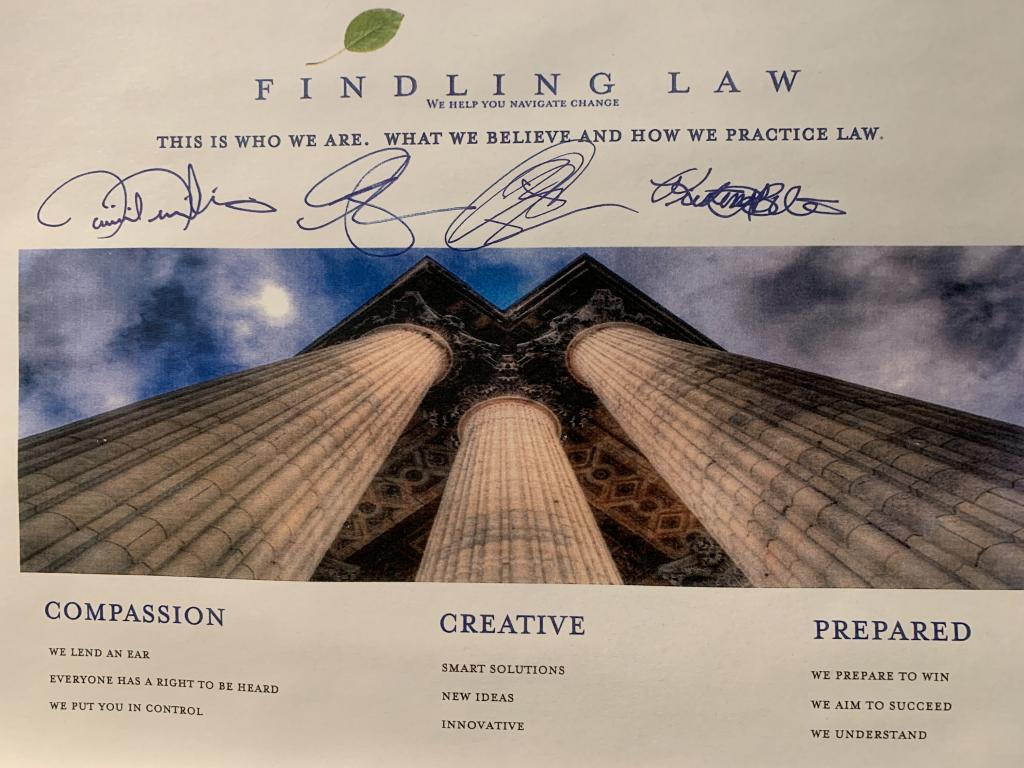 Last year during an office meeting we had a deep discussion about who who are and why we practice law. We went deep and discarded some cliche' suggestions. We wanted to explore why we really practice law. We recognize that as a business it is important to make money, however, we can make money in many areas of the law. We argued, debated and the truth percolated to the surface (it usually does).
We practice divorce and family law because we believe that: "Everyone has a right to be heard". We our Compassionate. We have a talent for finding "Smart Solutions". We are Creative. We prepare to win. We are Prepared.
During our first office meeting of the new year, I plan asking our staff if we lived up to our core values. I am confident the answer is YES. Our business new years resolution is to do better. Simply put we will be more compassionate, more creative and more prepared. Our client's deserve it.
About Findling Law
Findling Law, PLC – 414 W. 5th St. Royal Oak, Michigan 48067
Phone:+1 (248) 399-3300
After hours emergency?+1 (707) 968-7347
Email:Daniel@Findlinglaw.com
I have been exclusively practicing divorce and family law in Michigan for over two decades. The attorneys at Findling Law all share the core value of practicing law to help people navigate change in their lives, without compromising principles. We are compassionate, creative and always prepared. We specialize in high socio-economic, high-profile and high-conflict cases, while also working with clients of all backgrounds. We recognize that the most important aspect of the practice of law is the application of the law to your specific circumstances.That is why we provide more free information on divorce and family law than any other Michigan law firm. We want to help you manage your situation. Allow our exceptional legal team to help you navigate the change in your life, without compromising principles.
By: Daniel Findling
RELATED ARTICLES