The emotional affair:
Are you cheating?
A recently married legal assistant in my firm has a broad definition of cheating.  She believes if you do something with someone other than your spouse, and don't tell your spouse about it, it is cheating.
GET ANSWERS NOW! REQUEST A FREE CONSULTATION
Under her definition, lunch with an old "friend" that you fail to tell your spouse about is cheating.  While this definition of cheating is liberal, she has a point.
Social networks, like Facebook, twitter, and even LinkedIn, provide an easy opportunity to re-kindle old relationships.  Often innocent "connections" lead to an emotional or actual affair.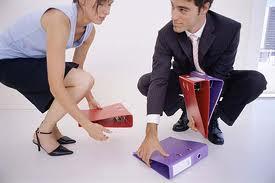 A recent article in the Huffington Post defines the warning signs of an impending emotional affair:
"You are sharing frustrations about your marriage or relationship. If you are telling your work friend all about your problems at home, you are asking for trouble. You're creating a unique intimacy with this person and cutting out your partner at home, essentially creating a bond with your new friend to the exclusion of your partner. Once you have established that you can talk negatively about your partner with this person, you are setting up a close and emotional relationship, as well as an opening where this person can move in to fill the needs that your partner isn't. This is a difficult question, but one you should ask yourself: are you sharing your unmet needs to subconsciously see if this person will meet them?
You begin testing the waters. You are watching to see how far you can take the sexy banter. Sure, it's fun to tell dirty jokes occasionally. And yes, it might be okay to send them that sexy YouTube music video — depending on context. But think about why you are doing it. And be honest with yourself: are you testing them to gauge their reaction? Perhaps they are telling you the things you want to hear, and as such, you are now pushing the envelope to see how far things will really go. Riding the edge can be exciting, but it can also be dangerous and disrespectful to your partner.
You contact them outside of "friendship hours." If they start calling you in the evening, you are crossing the line. If you are texting on the weekends, you are no longer just work friends. If you find yourself waiting for those texts and those phone calls, anxiously checking your phone and responding immediately, you should refocus your attention and look honestly at the situation. You may be more emotionally involved with them at this point than with your spouse. Ask yourself: is there more to this friendship than I want to admit to my partner? Am I being honest with them and with myself?"
 The complete Huffington Post article can be found here:  http://www.huffingtonpost.com/2013/08/12/emotional-affair_n_3722057.html?utm_hp_ref=divorce&ir=Divorce
While many relationships can survive affairs, they almost always lead to marital problems and sometimes divorce.
If you are struggling in your relationship, consider working on the nature of the problem before having an affair, emotional or not.  If the marriage is not salvageable, then get out.  Life is short and everyone deserves to be happy.
About Findling Law
Findling Law, PLC – 414 W. 5th St. Royal Oak, Michigan 48067
Phone:+1 (248) 399-3300
After hours emergency?+1 (707) 968-7347
Email:Daniel@Findlinglaw.com
I have been exclusively practicing divorce and family law in Michigan for over two decades.  The attorneys at Findling Law all share the core value of practicing law to help people navigate change in their lives, without compromising principles.  We specialize in high socio-economic, high-profile and high-conflict cases, while also working with clients of all backgrounds. We recognize that the most important aspect of the practice of law is the application of the law to your specific circumstances.That is why we provide more free information on divorce and family law than any other Michigan law firm. We want to help you manage your situation. Allow our exceptional legal team to help you navigate the change in your life, without compromising principles.
By:  Daniel Findling