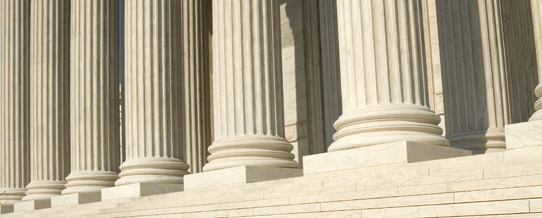 Who we are         How We Live         What We Promise
Family Values
We are family. Our family of lawyers believes that every client should be treated as if they were a member of our family. We treat our clients with the same honesty, integrity, and compassion you would expect from family. We promise to communicate openly, honestly, and regularly.
Clients First
There are no false promises. We will do what we promise. All decisions will be based on what is best for our clients' welfare. We accomplish this by asking: "What is best for our client?" We take pride in educating our client, helping them understand the law as it applies to their case and always strive to win.
Outstanding Legal Skill
We are highly regarded in the legal community. We promise to deliver the highest level of legal skill with compassion for our clients. Our family of lawyers is committed to mastering the laws affecting the client's case. We pledge to employ the most sophisticated cutting edge technology to give our clients the winning edge.
Common Sense
Our family of lawyers utilizes good old fashion common sense. We will always advise our client on the common sense, practical approach to achieving their goals and settling their case. However, we are not afraid of being a "hired gun". In either case, we will always represent our client with vigor and zeal and if we have to fight, we will fight hard and fight to win.
Growth
Our business grows with our client's success. We strive to be the best, we learn from our mistakes to avoid repeating them. We tweak our strengths to reach perfection our business grows with our success.
You Have CHOICES
when you are considering divorce.
Let us help you successfully navigate one of life's most difficult chapters by focusing on you.
Download our free CHOICES brochure right now.